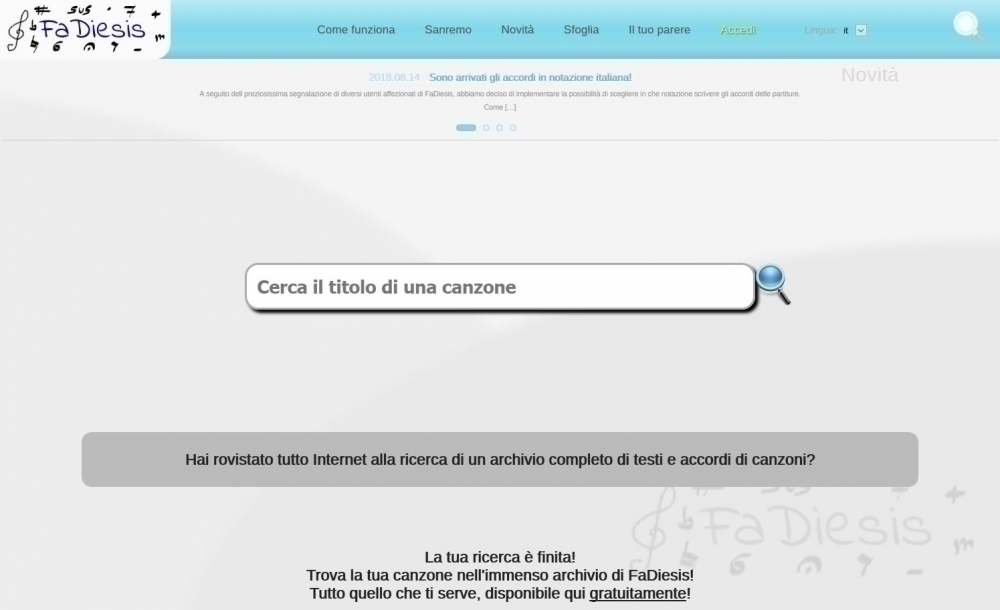 Search engine for lyrics and chords of songs.
It lets you find lyrics and chords of a song performing a search through several websites.
Furthermore, once selected, this mighty website lets you edit the song key translating all the chords automatically, it lets you edit lyrics and chords themselfs, it lets you autoscroll the song during a performance and to format and print on paper, making you ready to execution in few minutes!
All this completely for free.
---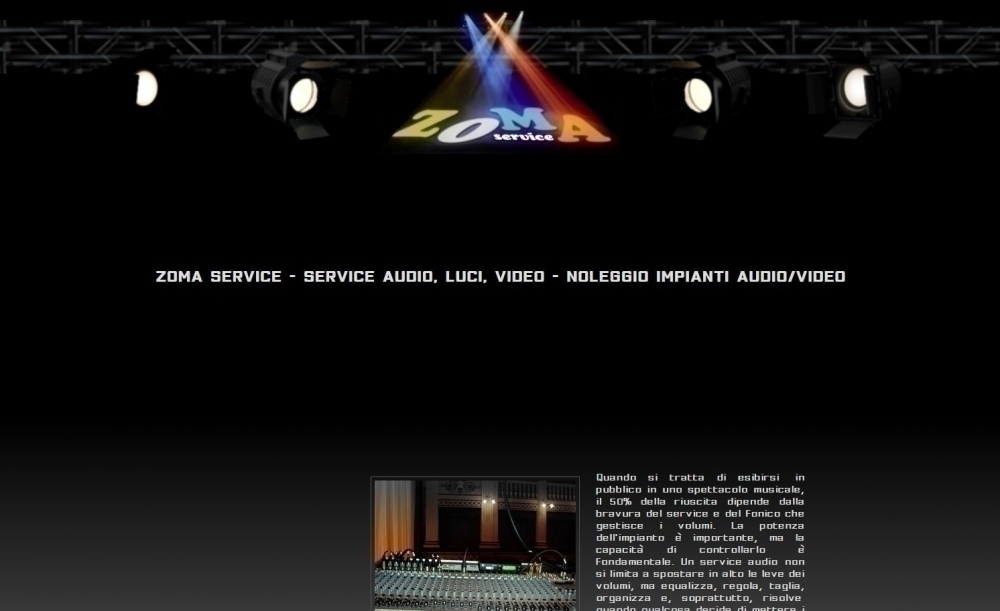 Zoma Service is the service company based on Maurizio Zocchi's decades of experience and his infinite expertise in electricity.
It was a real honor for me to renew their website that had remained in the '90s, and now this fantastic company has the window it deserves.
If you need a service for your shows I would say that you should definitely ask Zoma Service, will know how to satisfy you with competence and courtesy. He is also a handsome man.
---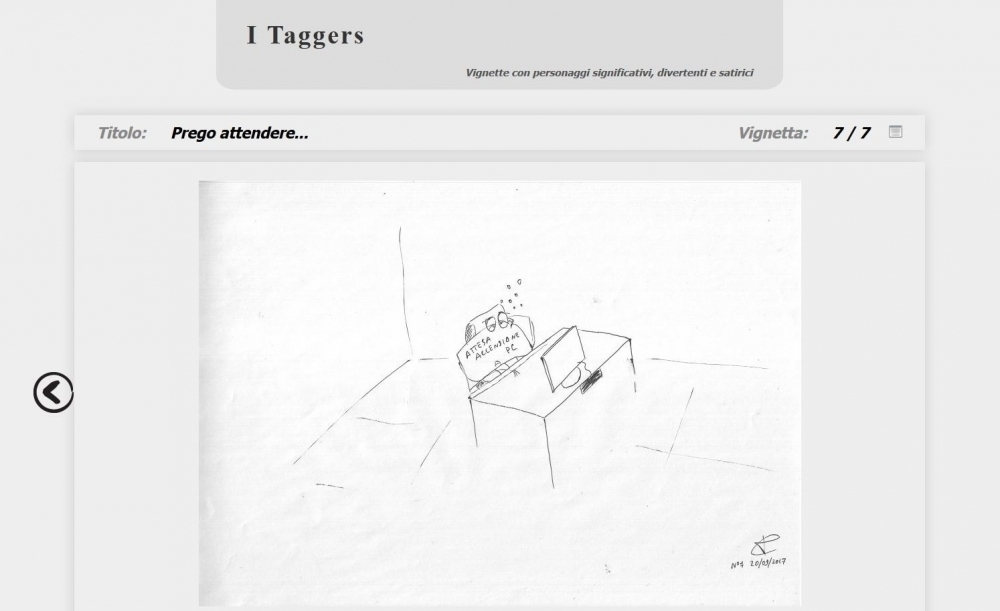 The Taggers are semantic characters that populate comics with a satirical spirit, ironic, but never over the top.
These are figures that I invented by pure chance at the high school, doodling in the diary. One day I got adventurous and decided to summarize a text with figures of this type: it came out a sequence on the Gracco brothers that I still remember today after almost 20 years.
This mental resilience pleased me a lot and a few years ago I decided to put on a very simple showcase website of these comics that I sometimes enjoy drawing.
I hope you appreciate it, and if anytime you should decide to share it, well... thanks :)
The website and its comics are solely in Italian.
---